This post originally appeared in the Gartner Blog Network.
In the last few days, the press has been dominated by countless interpretations of the myriad of AWS re:Invent announcements. Every article I read was trying (hard) to extract some kind of trend or direction from the overall conference. However, it was simply succeeding in providing a single and narrow perspective. AWS have simply tried to position itself as the "everything IT" (as my colleague Lydia Leong said in a tweet). With so many announcements (61, according to AWS), across so many area and in such a short time, it is extremely difficult for anyone to understand their impact without a more thorough analysis.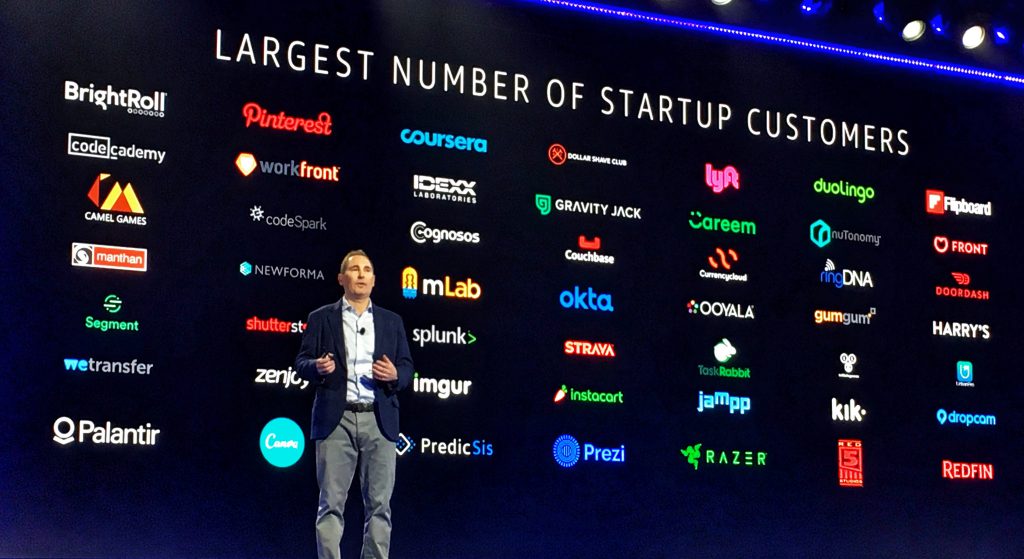 However, I won't refrain from giving you also my own perspective, noting down a couple of things that stood out for me.
Serverless took the driver's seat across the conference, no doubt. But servers did not move back into the trunk as you'd have expected. Lambda got a number of incremental updates. New services went serverless, such as Fargate (containers without the need to manage the orchestrator cluster) and the Aurora database. Finally, Amazon is headed to deliver platform as a service as it should've been from day one. A fully multi-tenant abstraction layer that handles your code, and that you pay only when your code is running.
However, we also heard about Nitro, a new lightweight hypervisor that can deliver near-metal performance. Amazon also announced bare-metal instances. These two innovations have been developed to attract more of the humongous number of workloads out there, which still require traditional servers to run. When the future seems to be going serverless, server innovation is still relevant. Why? Because by lowering the hypervisor's overhead, Nitro can lead to better node density, better utilization and ultimately cost benefits for end users.
With regard to my main area of research, I was not impressed that only a couple of announcements were related to cloud management. Amazon announced an incremental update to CloudTrail (related to Lambda again, by the way) and the expansion of Systems Manager to support more AWS services. Systems Manager is absolutely one step towards what should be a more integrated cloud management experience. However (disclaimer: I've not seen it in action yet), my first impression is that it still focuses only on gaining (some) visibility and on automating (some) operational tasks. It's yet another tool that needs integration with many others.
My cloud management conversations with clients tell me that organizations are struggling to manage and operate their workloads in the public cloud, especially when these live in conjunction with their existing processes and environments. Amazon needs to do more in this space to feel less like just-another-technology-silo and deliver a more unified management experience.
When both Andy Jassy or Werner Vogels were asked about multicloud, they both denied it. They said that most organizations stick with one primary provider for the great majority of their workloads. The reason? Because organizations don't accept working at the least common denominator (LCD) between providers. Nor they want to become fluent in multiple APIs.
The reality is that multicloud doesn't necessarily mean having to accept the LCD. Multicloud doesn't imply having a cloud management platform (CMP) for each and every management task. It doesn't imply having to make each and every workload portable. The LCD between providers would be indeed too much of a constraint for anyone adopting public cloud services.
On the contrary, we see that many organizations are willing to learn how to operate multiple providers. They want to do that to be able to place their workloads where it makes most sense, but also as a risk mitigation technique. In case they will ever be forced to exit one providers, they want to be ready to transfer their workloads to another one (obviously, with a certain degree of effort). Nobody wants to be constrained to work at the LCD level, but this is not a good excuse to stay single-cloud.
Amazon continues to innovate at an incredible pace, which seems to accelerate every year. AWS re:Invent 2017 was no exception. Now, organizations have more cloud services to support their business. But they also have many more choices to make. Picking the right combination of cloud services and tools is becoming a real challenge for organizations. Will Amazon do something about it? Or shall we expect hundreds of more service announcements at re:Invent 2018?