This post originally appeared on the Gartner Blog Network.
At Gartner, we're often asked how to select cloud management platforms (CMP). We've been asked that question in the past, when a CMP was the software to transform virtualized data centers into API endpoints. We're being asked the same question today, when a CMP is used to manage public clouds.
At Gartner Catalyst 2017 – one of the largest gathering of technical professionals – in one of my presentations I remarked how confused the market is. Even vendors don't know whether they should call their product a CMP or not. In the last few years, the cloud management market has rapidly evolved. Public cloud providers have constantly released more native management tools. Organizations have continued to adopt public cloud services and have gradually abandoned the idea of building a cloud themselves. Public cloud services require the adoption of new processes and new tooling, such as in the areas of self-service enablement, governance and cost management. Finally, public cloud has to co-exist and co-operate with on-premises data centers in hybrid scenarios.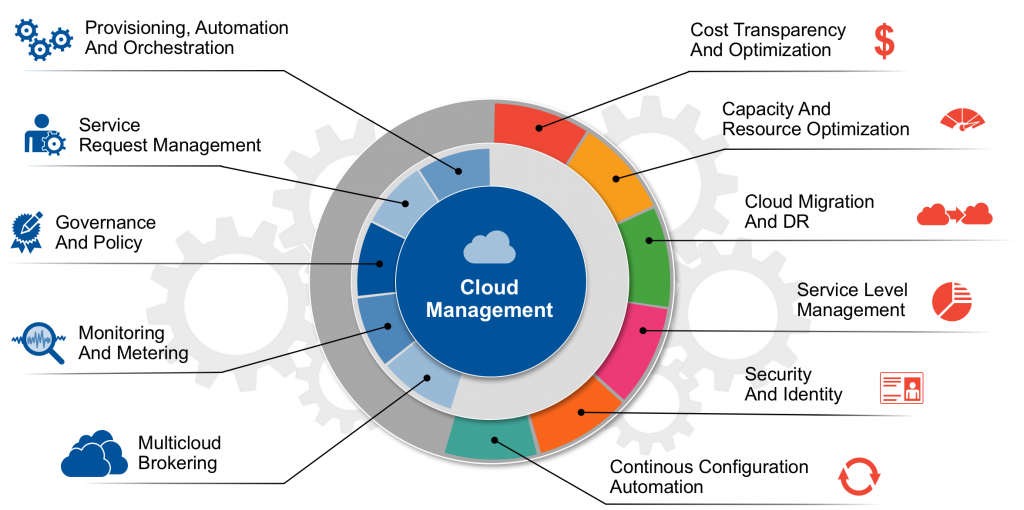 At Gartner, we're committed to help our client organizations define their processes, translate them into management requirements and map them to market-leading tools. With the public cloud market maturing and playing a key role in the future of IT, we are now seeing the opportunity to make clarity and defining the functions that a CMP must provide.
My colleague Alan Waite and I are drafting the Evaluation Criteria (EC) for Cloud Management Platforms. An EC is a Gartner for Technical Professionals (GTP) branded research that lists the technical criteria of a specific technology and classifies them as required, preferred and optional. Clients can take an EC and use it to assess a vendor's technical functionality. They can use it to form the basis for an RFP or even to simply define their management requirements. With our upcoming EC for CMPs, client organizations will be able to shed light on the confused cloud management market. They will be able to understand which tools to use for which management tasks and how to compare them against one another.
I'm bullish about the outcome of this research as I'm so looking forward to its publication. I'm extremely thankful to all the extended analyst community at Gartner who's collaborating with me and Alan to increase the quality of this important piece of research. If you're an existing Gartner client, don't forget to track the "Cloud Computing" key initiative to be notified about the publication. if you're willing to contribute to this research, feel free to schedule an inquiry or a vendor briefing with myself or Alan. Looking forward to the next update. Stay tuned!